RIVM works towards a healthy population living in a safe, healthy environment, within a changing climate. This issue cannot be postponed until tomorrow, but must be addressed today: climate change is already impacting our health. Recent research in which RIVM played a role showed that 31% of heat-related deaths in the Netherlands can already be attributed to climate change. Despite our efforts, climate change will continue to advance for the foreseeable future.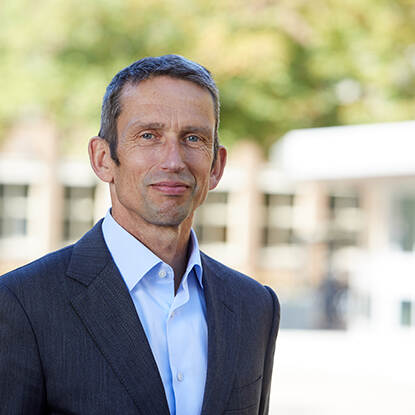 Foreword
It is urgently necessary to compile and share knowledge. This digital magazine aims to showcase the scope of RIVM's work on this topic, and to share how our knowledge helps public authorities to make choices. 
Climate and health affects everyone. Major societal issues like these demand a joint approach. RIVM works with numerous partners at local, regional, national and international levels – because climate and health are relevant at all these levels.
Outside the Netherlands, for example, RIVM plays an active role in the International Association of National Public Health Institutes (IANPHI). RIVM holds a strong position on this theme in international circles, as one of the few public health institutes that combines expertise about environmental impact and health impact under the same roof. This wide-ranging expertise is also combined with knowledge about safety and sustainability.
IANPHI views climate change as the most important threat to public health. We are joining forces to mitigate that threat. For example, health institutes are working together to develop clear health indicators in order to measure the effects of climate adaptation or mitigation measures.
Within RIVM, we are working on climate viewed in coherent context. We combine our expertise on safety, health and the environment. Our knowledge is used, for example, to develop sustainable, safe and healthy options to take action.
In that context, RIVM recently assessed health impacts with and without climate policy. In this magazine, you will read more about the background to this study.
Countless inspiring actions related to climate and health are also unfolding at the local level. Read more about the climate adaptation strategy adopted in Zwolle, where they are working to bring more green and blue to the city. Local residents play an active role in greening their own streets and neighbourhoods with façade gardens or green roofs.
Climate adaptation is also accompanied by new challenges. More greenery may lead to a rise in allergies, or an increase in infectious diseases due to mosquito and tick bites. How do we ensure that the right choices are made to prevent unwanted outcomes?
Here at RIVM, we eagerly share our knowledge and advisory opinions on Climate and Health, in this magazine and in other ways. RIVM also seeks partnerships to continue building knowledge in areas where there is still more to learn.
Our society is facing a major undertaking. RIVM is fully committed to responding to that challenge. We protect human health from the consequences of climate change – now and in the future.
Hans Brug
Director-General of RIVM, the Dutch National Institute for Public Health and the Environment